Description
For instructors as well as producers, the ongoing study of professional ethics is a continuing education class struggle. By the very nature of the subject, ethics classes run the risk of being filled with platitudes or devolving into sermons. Platitudes and sermons do not make for good attendee engagement, which ultimately hurts the effectiveness of the class.
This seminar uses a few minutes to make this point and to explain what follows. The first hour is to demonstrate that professional ethics are worth studying – and worthy of continuing education – and do have a few objective characteristics to them. The hour concludes with a brief review of how professional ethics is good in theory and often quite bad in practice – it looks at the process of "moral disengagement" from an Insurance Journal article.
The second and third hour seek to engage the students by reviewing actual, case-based situations to determine the best ethical resolution and decide how the controversy could have been avoided. In each instance, the scenario presented is based on a real case. Students receive "resolution" of the dilemma by the discussion of the outcome of the case, but are also left to ponder some of the ethics quandaries that are embedded in each situation.
Basic Course Information
Learning Objectives
Personal versus Professional Ethics
Ethics Scenarios: Studies in Professional Ethics One through Three
Ethics Scenarios: Studies in Professional Ethics Four Through Six
Faculty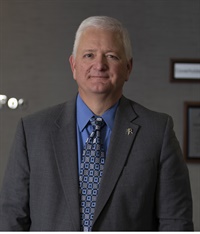 Vice President and General Counsel
Arlington Roe
---
Richard S. Pitts is a private practice attorney in the insurance industry. Rick serves as Vice-President and General Counsel to Arlington/Roe & Co., Inc., an insurance brokerage and managing general agent headquartered in Indianapolis. Rick also serves as general counsel to the Independent Insurance Agents of Indiana, Inc., as well as its sister organization in Kentucky. Rick speaks annually at the "Roadshows" in Kentucky and Indiana's Agency Compliance Seminars and presents various seminars on insurance and employment related matters. Pitts has also presented continuing education seminars to insurance professionals nationally through industry groups including the National Alliance for Insurance Education and Research.
Rick is a 1983 graduate of Wabash College and a 1986 graduate of Indiana University School of Law – Indianapolis. Pitts clerked for the Honorable Patrick D. Sullivan, a judge of the Indiana Court of Appeals in 1986-87. Rick is admitted to practice before Indiana state and federal courts, the United States Supreme Court and the United States Court of Appeals for the Seventh Circuit and is a member of local, state and national bar associations. Pitts has tried multiple cases and participated in over seventy appeals.
Pitts is the recipient of the "Excellence in Continuing Legal Education Award" from the Indiana Continuing Legal Education Forum (ICLEF), having served as a panelist and lecturer on a variety of continuing education subjects. Pitts has co-authored two articles appearing in the Indiana Law Review.
---
State Specific Details
Basic Course Information
Designed For Insurance agents Ethics requirement

Promo Video
Reviews
Overall:
4.8
Total Reviews: 28